By Zeb Larson
Apama: The Undiscovered Animal is one of my favorite indie books out right now. I had a chance to ask Milo Miller and Ted Sikora a few questions about the recent release of their second volume.
Zeb: First off, how are things in Cleveland?
Ted: Great! Besides the fact that two of our three sports teams are championship contenders – which has never happened in our lifetime - the cost of living is low, commute times aren't bad. It's a great place to make your own art, if you have a decent day job, that is.
Zeb: For all of its weirdness, Apama is also a series rooted in nostalgia and retro imagery. What earlier books and authors were you drawing on for this series
Milo: We both grew up reading a lot of 70's Marvel stuff. The mainstays, of course, Spidey, FF, X-Men but we really grooved on a lot of the C-listers, the titles off-the-beaten-path where there was a lot of high strangeness going on like Man-Thing, Moon Knight, Warlock, or Killraven. Writers like Steve Gerber, Doug Moench, and Jim Starlin.
Ted: Benito Gallego has a huge love for John Buscema, and when we were looking at artists he stopped us dead in our tracks. 'Wow, this is a guy that can make a book that looks like it belongs right next to our all time favorites.' Hiring him was an easy decision. The challenge then became 'Can we, as writers, hold up our end of the bargain?'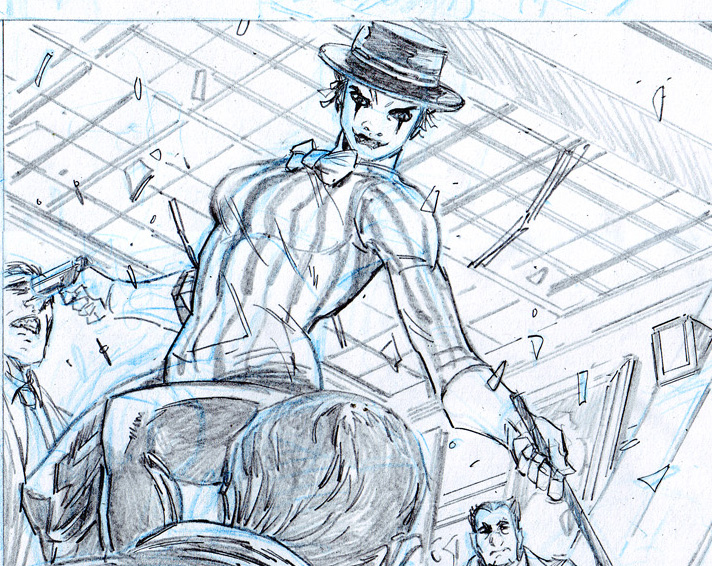 Zeb: Related to that, I'm curious about your prose. Prose is overlooked in comics, but it's critical, especially for developing a narrative voice. This book has a very distinctive narrative voice. Were there any inspirations for that?
Milo: It definitely harkens back to that 'mock-epic' style of Bronze Age Marvel. A great example being what Roy Thomas did in a lot of his Avengers work. Many of the comic writers we liked it seems could have just of easily been writing novels. The humor, the quirkiness, the overwrought language. It took us a while to get the right voice for the narration. The book is offbeat by design, so that voice can be serious, sarcastic, humorous. It might be a little bit show-offy at times, but we try to offset that with a healthy dose a self-deprecation. Most modern comics have gotten away from third-person narration and character thought clouds which is crazy, because they are such great tools - and fun!
Zeb: Hippies were an important early fanbase for comics, in particular, the trippy Jack Kirby books or early Dr. Strange. But your main antagonist in this story is an angry hippie. Why develop Regina that way?
Ted: There's an actual Helltown legend in Cleveland and it seemed to be an interesting idea for our hero to run up against something like that. As an initial idea, I drew a picture of a woman with strange symbols on her body. I definitely didn't want her to be a witch or ancient evil spirit. The idea of a hippie, psychedelic guru really latched on. The hippie movement is pretty complicated, to begin with having started with such peaceful earnestness, but then becoming distorted by a lot of factors including the Altamont Festival and Manson. There seemed to be a lot there to unwrap and explore.
Zeb: Speaking of Regina, when are we going to learn more about her? She's a whole other kind of an enigma.
Ted: Regina's thing is 'We tried to change the world peacefully in the 60s and it didn't stick, now we're going to do it on my terms.' She's is a complicated character, and it will take a while to fully unravel her. I actually wrote a stand-alone, feature-length screenplay that tells her origin titled Bloom. While shopping the script around it dawned on me that the story could work really well as a comic and companion piece to the Apama series. Bloom the graphic novel will be over 100 pages and released in 2018 with art by Butch Mapa. Additionally, Regina is planned to appear pretty heavily throughout the next wave of Apama stories.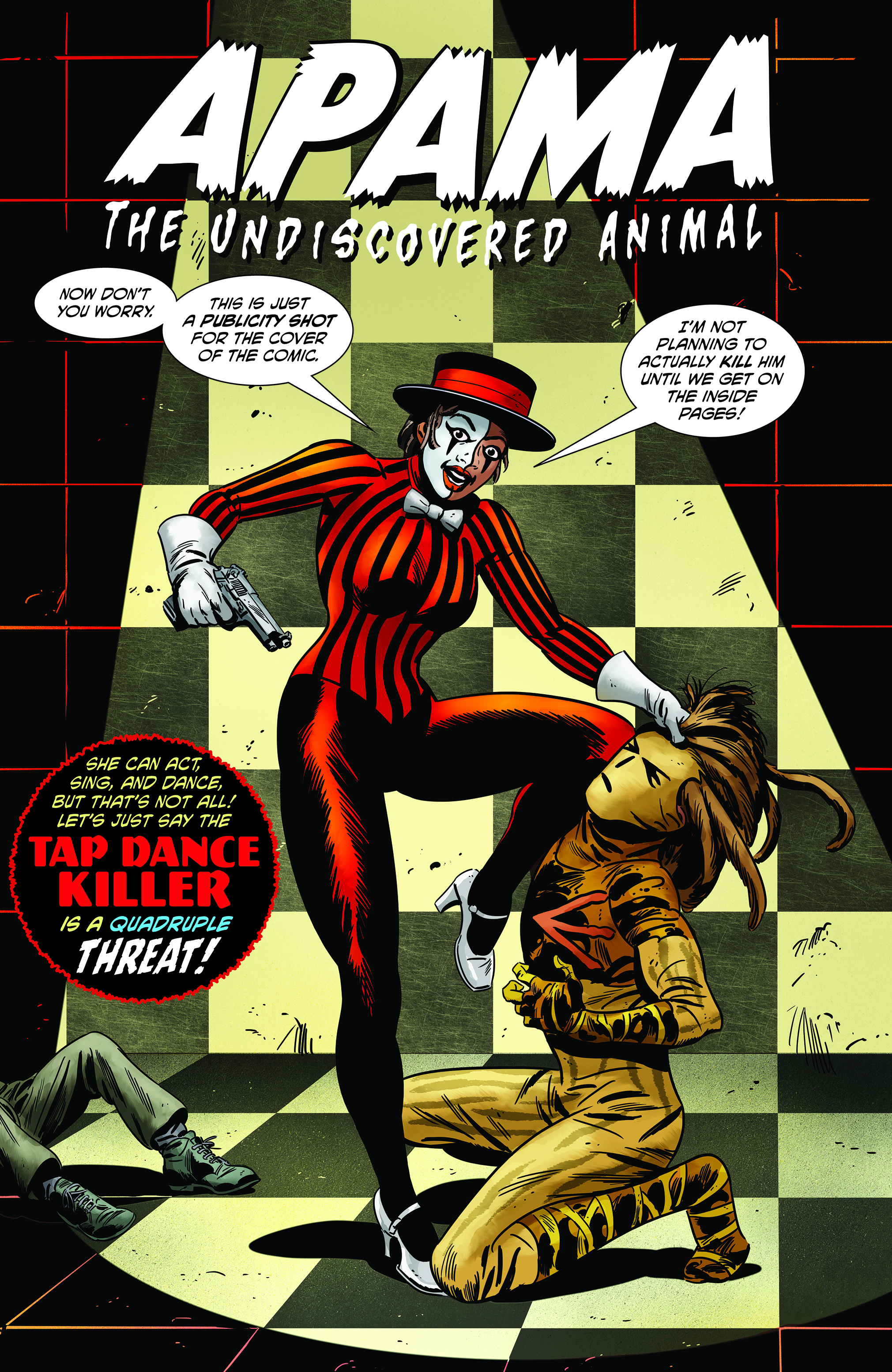 Zeb: Obviously, there are lots of reasons for setting the book in Cleveland, but what do you think Cleveland adds to the story?
Milo: Cleveland is very much a blank slate for this kind of story. In our series the citizens have never seen a superhero before, so Apama's the first one. All the villains are born before their eyes. We give readers a city that's potentially more relatable and an experience with new characters in a way that the big companies can't.
Ted: Whatever anyone thinks about Cleveland, good or bad, it has character, it has a feel, and we wallow in it.
Zeb: One of the things that struck me about this book is how normal it feels, which is in itself ridiculous: it's about a guy who becomes the avatar of an animal that doesn't exist, and his first villain has a lawnmower motif. But it still manages to be grounded. How do you achieve that?
Milo: Growing from the idea of the authentic setting are the main characters and supporting cast. The reader gets to experience all this craziness through them, and they are very grounded people. So the more genuine we can make them, the easier it becomes for readers to accept some of the more far-out elements.
Ted: That also goes back to the Stan Lee influence. Peter Parker was such a relatable protagonist. How far can we take that idea? Ilyia Zjarsky's a guy that's not brilliant, he's not a honed warrior, he's not mega-rich, and there's no S.H.I.E.L.D. in the sky with a Rolodex of superhero buddies bailing him out. My father used to have a tire shop and Ilyia is based somewhat on the guys that worked there. It felt like that demographic wasn't represented well in the comic book universe.
Zeb: The Tap-Dance Killer has been a big part of your promotional materials for Volume Two, and you've said you want to develop her own series. Care to give us any insight into that and when we might see it?
Ted: Tap Dance Killer #1 will debut in August. The art is being done by Nikolaus Harrison, and I really think it's gonna blow people away. Being married to a black woman and having a daughter I've become much more aware of the lack of black female comic heroes and villains. After Storm, most people can't even name one. And Storm isn't exactly the gal from down the street. So I do feel we have something pretty unique with this character. It's also much easier to pitch — 'Nikki St Clair is a mega-talented actress that gets cast as the Tap Dance Killer, but then her psyche gets permanently locked in the role' - DONE! Apama is so friggin' complicated we lose our voice at comic cons.
Zeb: What about the future of Apama? Will we see another Kickstarter anytime soon?
Milo: Apama is cooking along. Benito is nearly done penciling issue 12. It's a crazy story. We have indie film legend Lloyd Kaufmann as a character in it.
Ted: Not as himself though - as a mattress salesman! And yeah, it would be really tough to keep this sustained if we were only relying on show income and web traffic. Crowdfunding is a great way for us to focus energies, raise funds, and build awareness, so more of those to come.